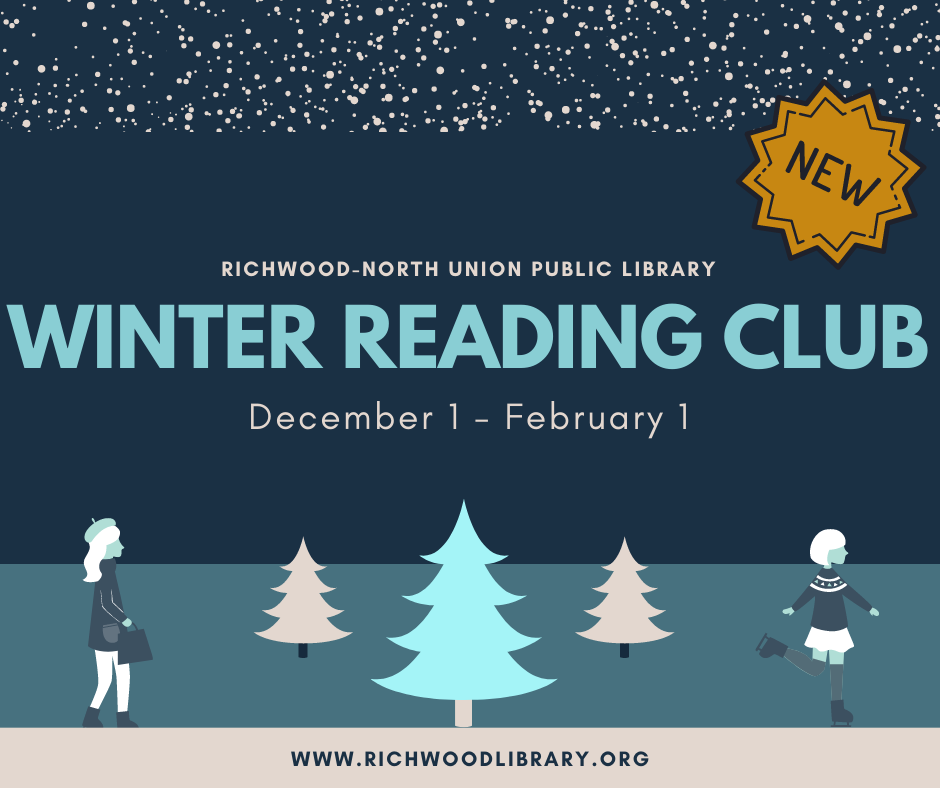 The Richwood-North Union Public Library is excited to announce our very first Winter Reading Club!
Much like our annual Summer Reading Club, kids, teens & adults can win prizes this winter for time spent reading. Reading Trackers can be picked up in the library's front lobby during normal business hours, or you can click here to print one from home. When you complete your Reading Tracker, drop it off in the library's 24-hour return box or mail it to the library. Those who complete their Reading Tracker will be entered to win gift cards from local businesses and other fun prizes!
For more information, call us at (740)943-3054 or email us at reference@richwoodlibrary.org. Happy reading!