The Richwood-North Union Public Library offers a wide selection of magazines and periodicals ranging from cooking to home decor, sports to current events. Magazines may be checked out for 7 days with no checkout limit. If you can't find what your looking for in our magazine room, you can also place holds on magazines from our 90+ other partner libraries and have them delivered to the Richwood Library for you to pick up. The Magazine Room & Quiet Study is the only room in the library that patrons must be ages 18+ to enter.
Magazines can also be read online on Overdrive and the Libby App.
Our newspaper subscriptions include The Richwood Gazette, The Marysville Journal-Tribune, The Marion Star, The Columbus Dispatch and USA Today. Newspapers can not be checked out and must be read inside the library.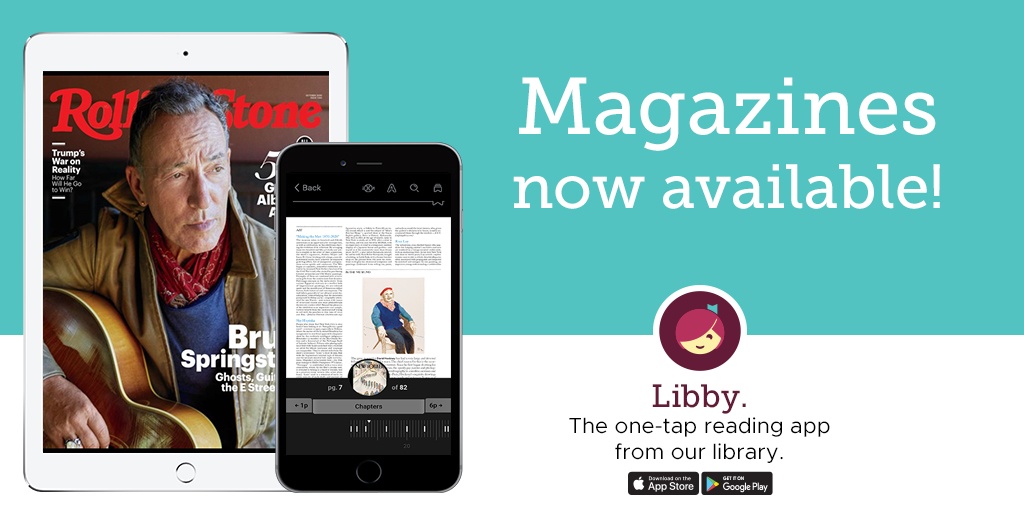 ---
The Quiet Study Room, located inside the Magazine Room, can be rented out anytime the library is open. You must sign in at the Video Desk. No more than 4 people are permitted in the study room at any time. The door to the study room must remain closed while in use. The room is free to use and does not require a library card.