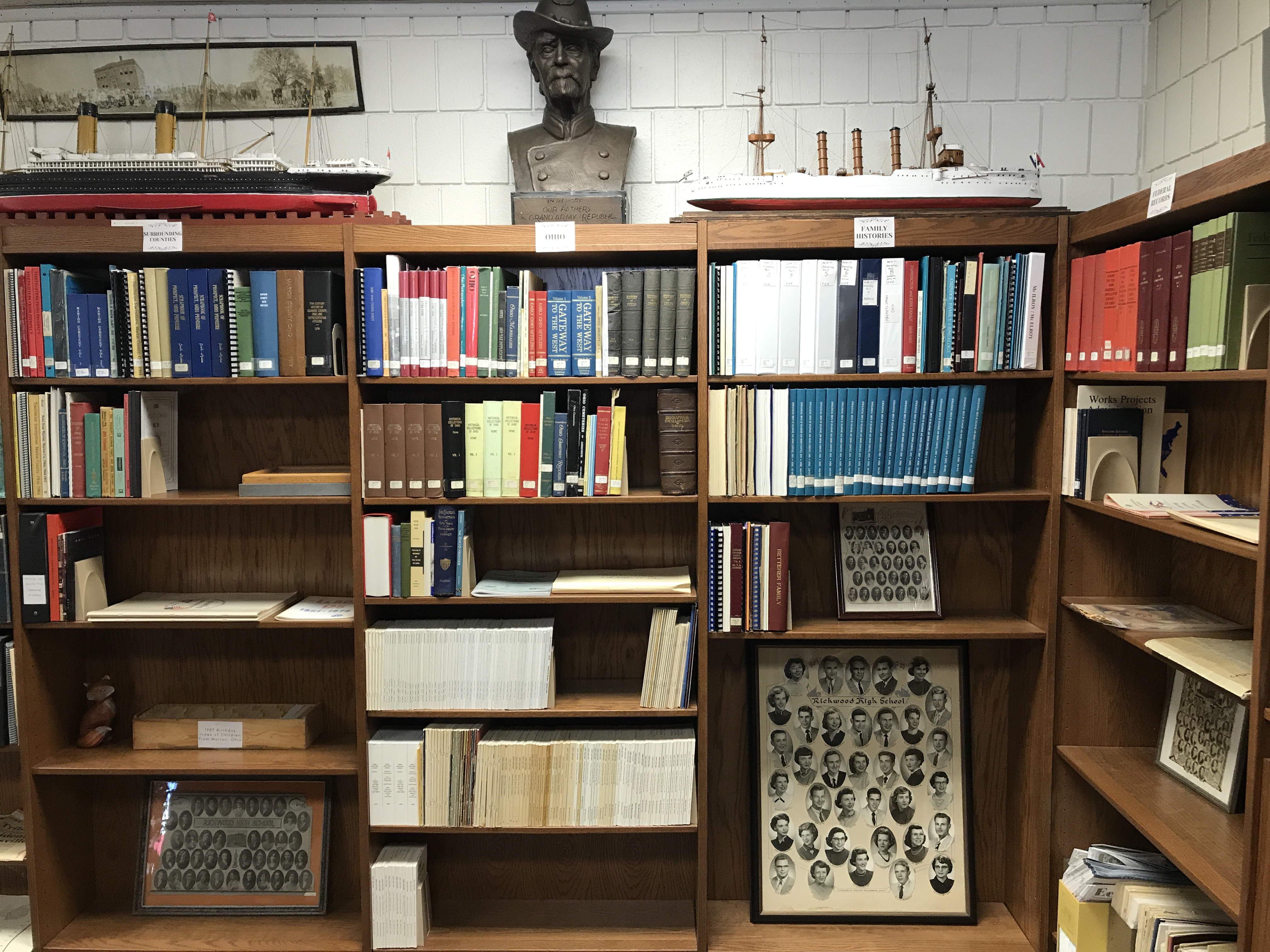 A large majority of our collection has come from our generous patrons. Anything related to Richwood can be donated to the Local History Room. Examples of materials include photos, manuscripts, historical documents or artifacts pertaining to Richwood, Union County, North Union School District, family histories, and groups/organizations in or around Richwood.
We also take monetary donations which will be used to fund special archival storage and projects relating to preserving and digitizing our materials.
Read our Book and Material Donation Policy here. For more information or to make a donation, please call the library at (740) 943-3054, option 3.
FAQ
Does the Richwood-North Union Public Library do appraisals? Will they appraise my donation for monetary value? The Richwood-North Union Public Library does not provide appraisals for any reason as the Internal Revenue Service regards museums and libraries as interested parties and thus to appraise an item is a conflict of interest. However, professional appraisers do perform this service for a fee. To find a licensed appraiser in your area, contact the American Society of Appraisers, the International Society of Appraisers, or the Appraisers Association of America for a referral. For ethical and professional reasons, Richwood-North Union Public Library staff also cannot provide monetary values of historic materials in our collection.
Are items that I donate to the Local History Room tax deductible? Yes. Donations to the library generally qualify for tax deductions. IRS Publication 526 states that "Money or property given to federal, state, and local governments, if your contribution is solely for public purposes" is deductible (page 3). A donation receipt form is available at the front desk.
Can items be returned after they have been donated? No, after the donation has been assigned an accession number and added to our collection, it cannot be returned to the donor. The Deed of Gift legally transfers ownership to the Richwood-North Union Public Library. If we deaccession a donated item, we will give every effort to contact the donor and return it.